To get started, create your user by sending an email to support@onibex.com or reaching out anyone from our team if you are in direct contact with them. Or fill in a form provided at our Support section.

After reaching out to us by any of the above-mentioned means, our team will review your information and send you an invite via email, please check your inbox and junk email.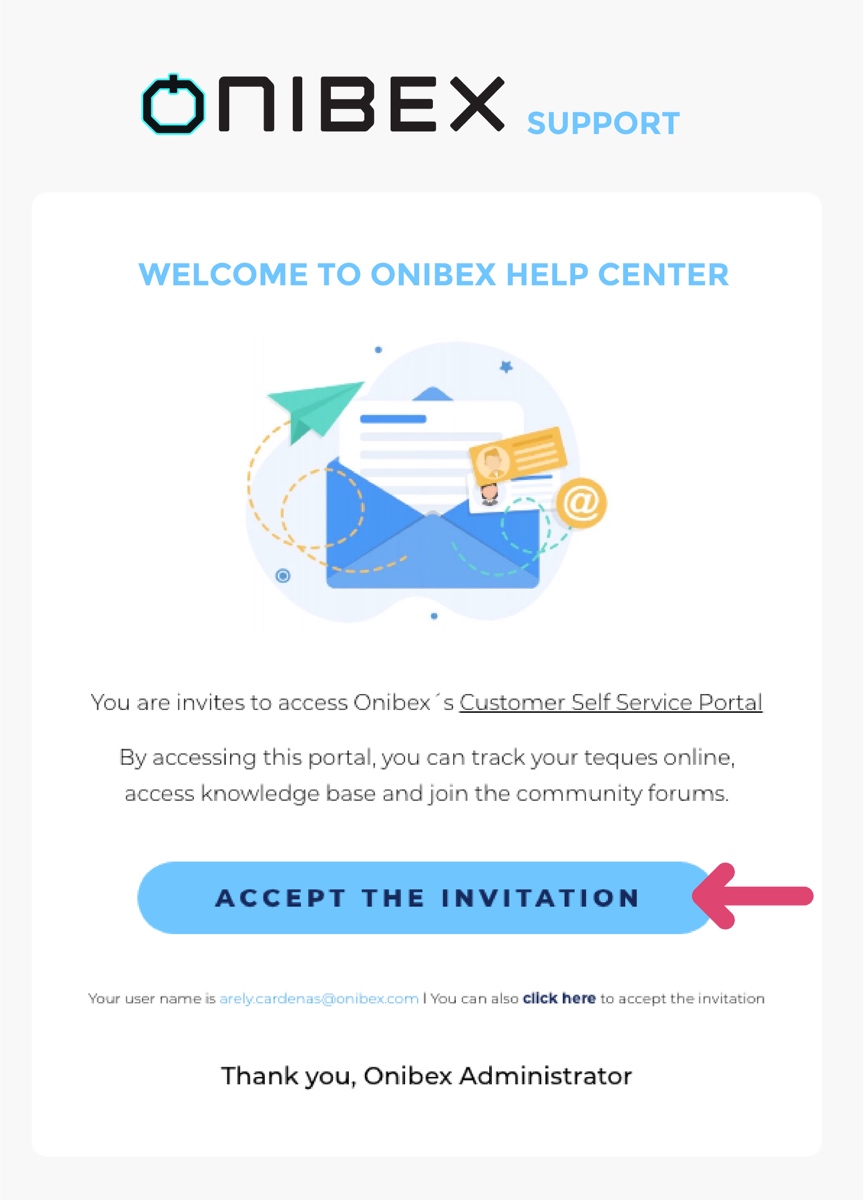 Accept the invite by clicking on the link provided.

You will be redirected to our site to create a password; once done you will be able to personalize your profile and start navigating our Help Center.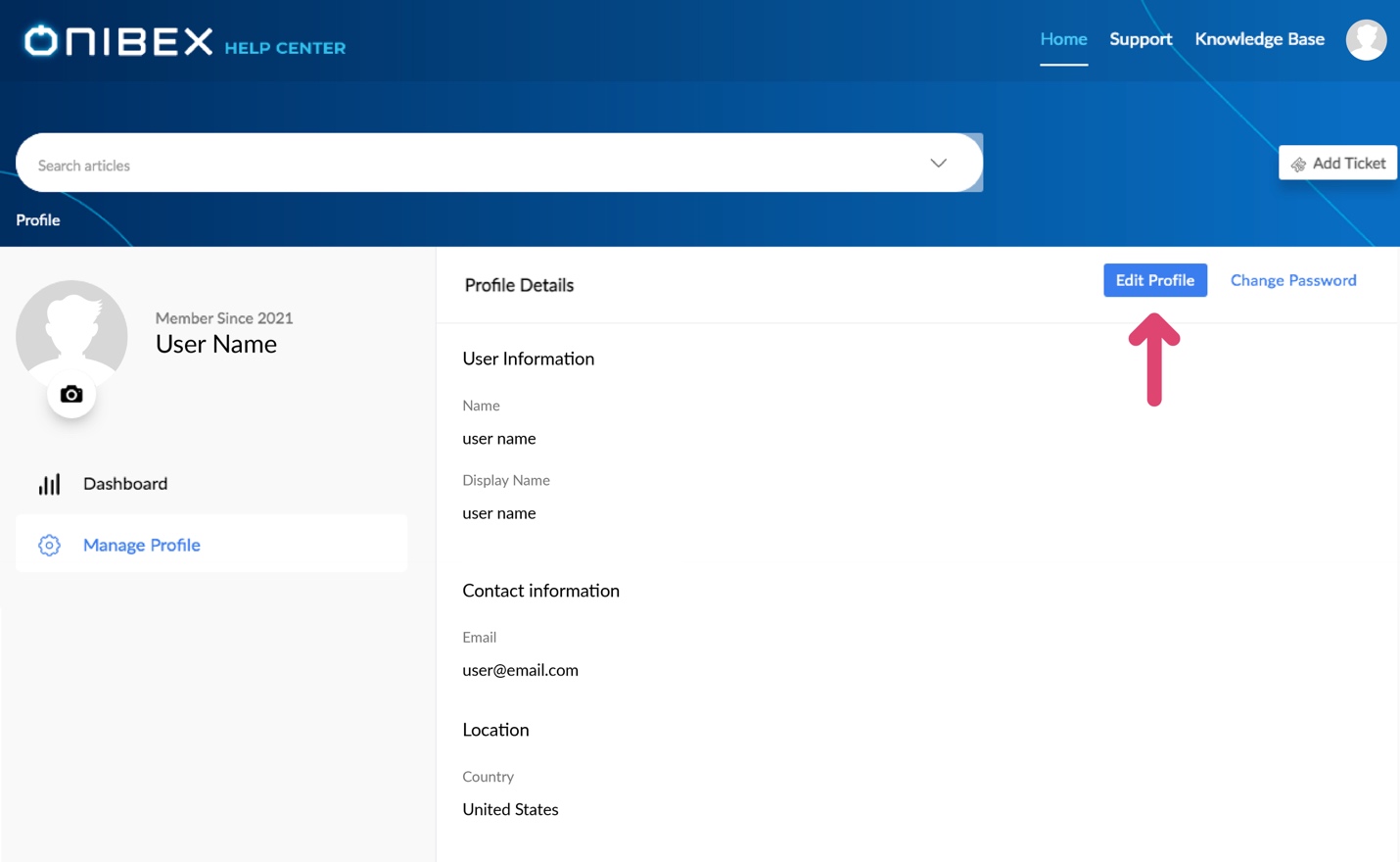 If you want to contact us for help, support, ideas and feedback, you may go back into Support to Add Ticket


Here you will be required to add a subject, (please note that on the right side you will be suggested with links to documentation that may be relevant to your subject). Fill in the fields and click send.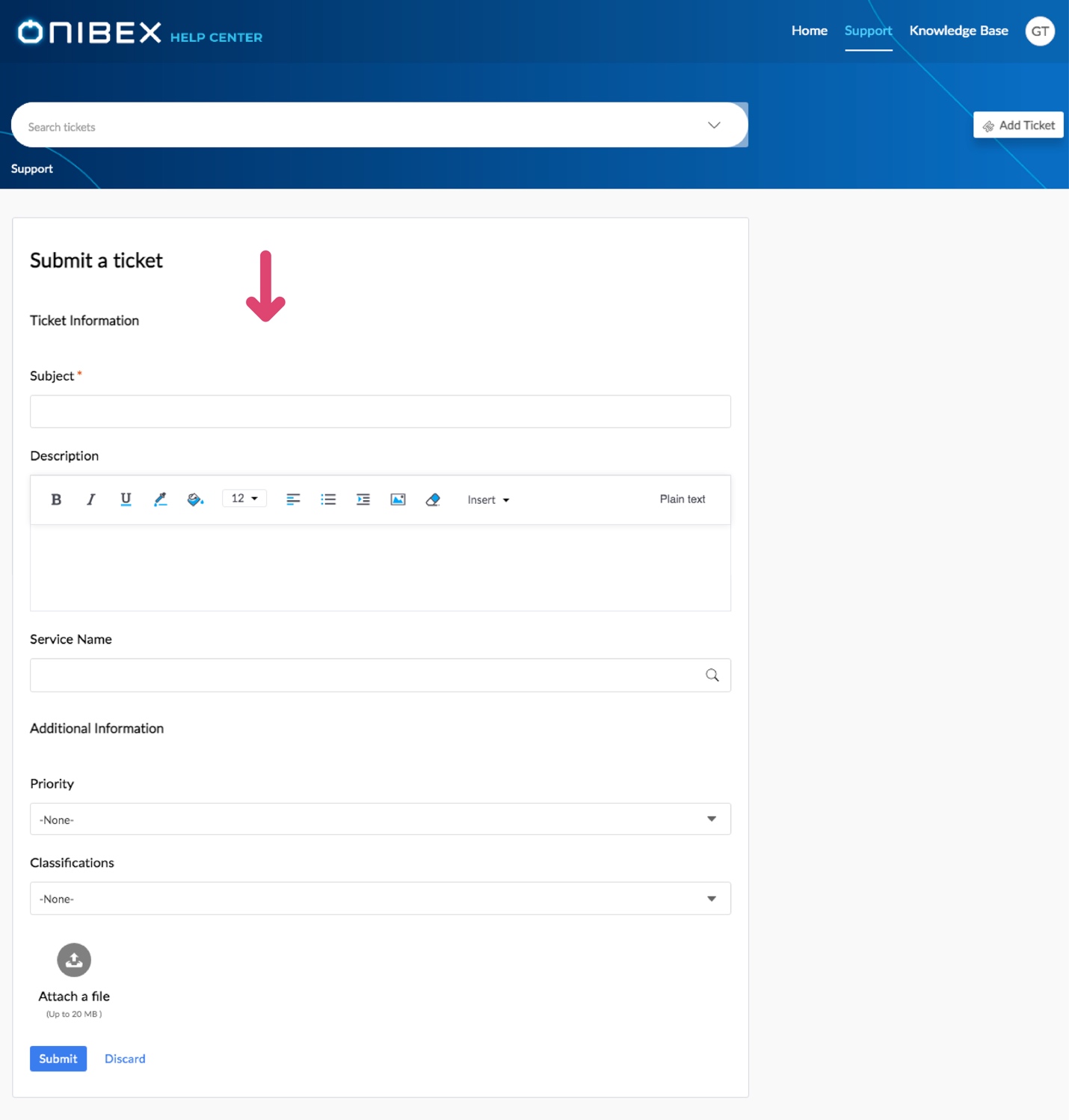 You will now receive an email confirming the creation of your ticket. You will get emails whenever the status of your ticket changes or our team replies to you.

You may respond to these emails directly hitting the reply button from your inbox, to add information or answer back to our team and all will be registered into Help Center.

To access your tickets, you can go to Support and click on the ticket you want to check. Here you will see all related to the ticket. You may rate our interactions with you and close the ticket when you are ready.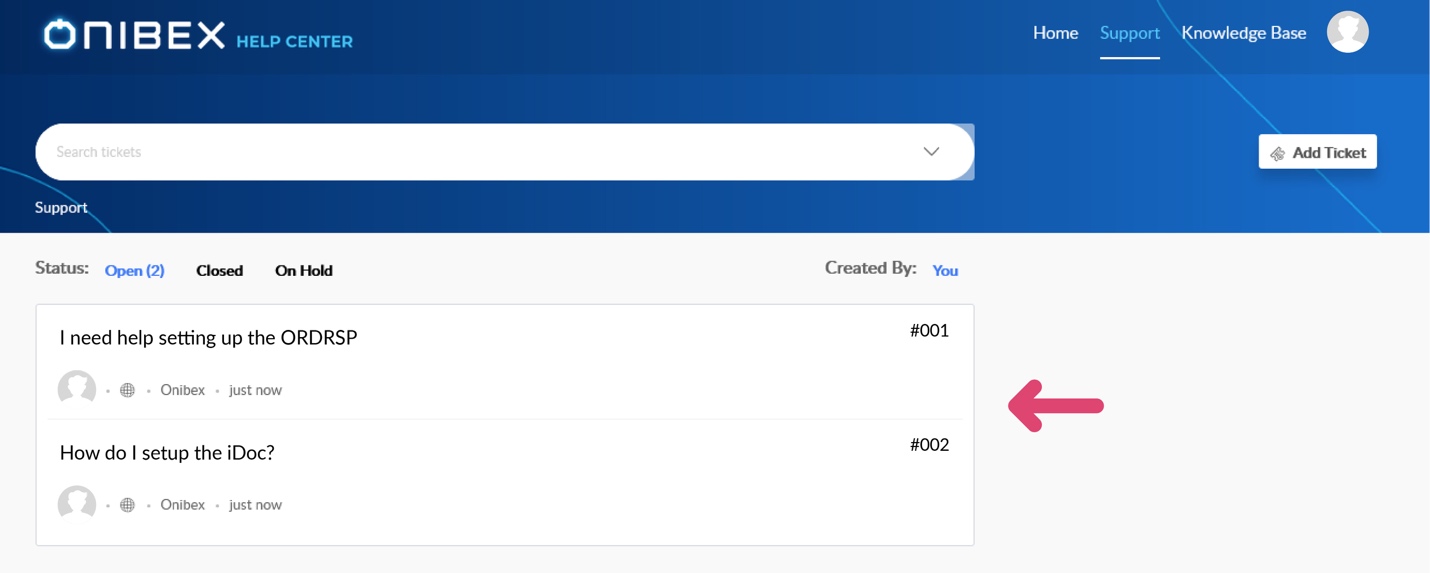 To navigate our documentation, go to…

Here you may go into the search bar and type any key words, then choose from the documents suggested to find related topics or navigate through the subcategories from the left index and click on the document of your interest.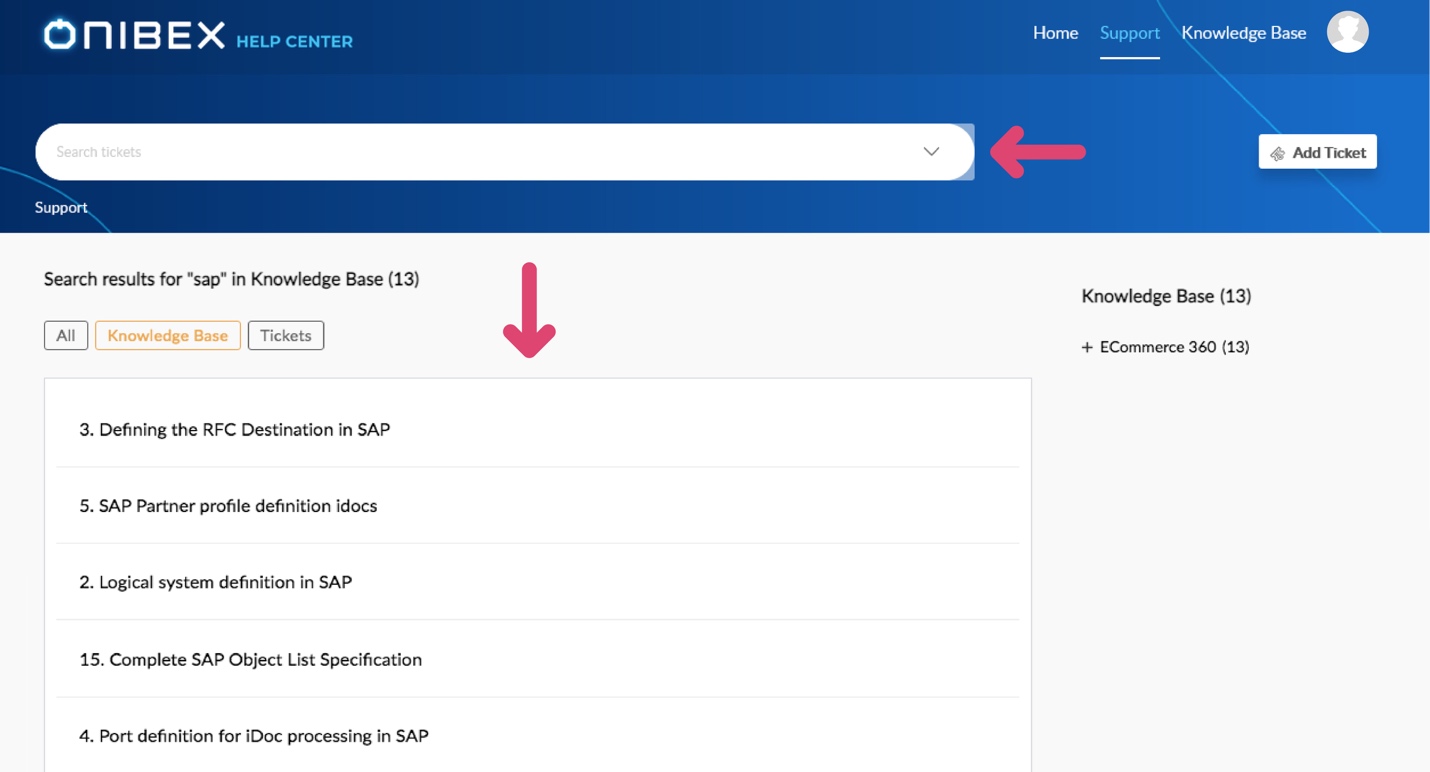 You may add comments from the box provided at the bottom of each document and our team will get notified about it.

We want to hear what you have to say! Onibex is built and improved out from real experiences from users like yourself.

Enjoy the Experience

ONIBEX